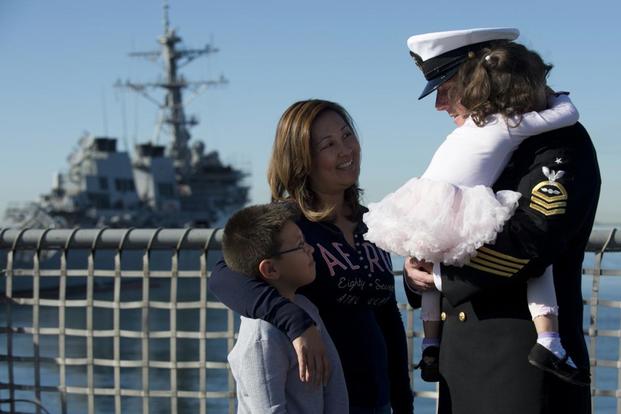 Senior Chief Aviation Electrician's Mate Christopher Perry spends time with his family aboard the USS Freedom (LCS 1) before his departure on a deployment.
November is National Veterans and Military Families Month: a time to honor and reflect on the sacrifice and service of our military and their families.
But November is more than just a month filled with discounts and freebies for those who have served -- it's the time we, as a nation, owe our military an honest look at their challenges and needs.
As we enter our 18th year of war, military families are faced with new obstacles.
Some are experiencing intolerable threats to their health and wellbeing due to unsafe conditions in military housing. All are facing a season of sweeping transformation in our complex health care system, even as we become more aware of the dire need for reliable health care, including access to mental and behavioral health care for military families.
And all deserve better.